Macey Spensley

Sweet, sweet summer in Bettendorf, Iowa. As we prepare for school days, days spent playing Splash Landing and dinners on the patios of restaurants like Tangled Wood, it's time to prepare your wardrobe for summer.
This summer is all about being daring and trying new things in fashion. Three Bettendorf boutiques have all the advice you need to feel good and look good as we leave behind the ever-changing spring weather and dive deep into an exciting, fun and fashionable summer.
838 Boutique – 838 Middle Road.
Summer is not the season to be shy. Bettendorf women should be bright and bold with their color choices.
"You're not just going to wear a white top with jeans. You're going to be wearing something that's going to pop with color," said Sherri Beyer, owner of 838 Boutique.
Think hot pinks, vibrant teals, burnt sienna and fun color combinations like purple and green. You'll see color blends in traditional prints, such as paisley and florals. If one color jumps out at you, try a monochromatic two-piece set.
One thing we all agree on in Iowa is that the hotter the temperature, the less complicated we want our clothes to be. Easy-to-wear pieces will be staples in your wardrobe this summer. Lighter, more breathable fabrics such as linen and polyester are great choices when spending time in the heat. You'll also find these fabrics in dress clothes, so you won't overheat on the commute from the car to the office.
The linen and paper bag shorts (cinched at the waist) eclipse the traditional denim shorts and add a little dressier edge to any outfit without overdoing it. Casual yet dressy is a perfect style for all the summer activities you enjoy, so you'll want to add some cute dresses to your wardrobe.
"You're going to see a little dressier summer, but you have to be comfortable," Beyer said. "The dresses are huge. They're kind of like a staple.
Before, you might only wear a dress for a fancy occasion. Now you can choose a maxi dress for the farmer's market or a sundress for lunch with a friend.
Heat will also affect how you choose to accessorize. You will not want excessive amounts of items on your skin. It's time to ditch the chunky necklaces and giant earrings of the 2010s. Beyer saw a trend in small, dainty jewelry this season, like tiny earrings and simple necklaces.
"They love these toddler, small, delicate, things. Everything is more feminine than before.
Peaceful Style Shop – 3447 Devils Glen Rd.
Whether you're camping at Bulldog baseball games, chilling out at a friend's house for a barbecue, or making moves in the professional world, there's one piece of clothing you absolutely must have this summer: a maxi dress.
"Maxi dresses are what people love," said Linda Mowbray, co-owner of Peaceful Style Boutique. "It's easy. You can wear nice sandals. You can throw in a little denim jacket or a blazer if you're working.
You can wear a long dress in any environment. In addition to adding jewelry or cute shoes to accessorize your long dress, Mowbray also recommends tying the bottom of the dress to add a bit of flair and keep you a little cooler in the Midwestern heat.
"It's flowy, it's loose, it's not sticky to you," Mowbray said.
We all know how hot our summers can be, but that doesn't mean you have to wear the same fashion styles we use every summer. Co-owner Chris Slavens encourages you to try white denim this summer for a change of bottoms.
"Some people are scared of white denim, but you can wear them longer now. It's not just May through September," Slavens said. "They can be casual or you can wear them for dinners and events. of the weekend."
Slavens and Mowbray highly recommend kimonos for their versatility and ease of wear. You can fold it up and put it in your purse when you're out in the sun and take it out when it's cold at the grocery store or restaurant.
"People think kimonos are fun because they come out of the box. They think, 'oh, I can try that!' "said Slavens. "It's a bit of a pop of color and it's easy to put on, easy to pack and easy to grab."
We live in a time when fashion is incredibly diverse and almost anything goes. Take the opportunity to try different styles and find what makes you feel the best.
"Nowadays, anything can be fashionable. If you don't like low rise jeans, the good thing is that flare jeans are in fashion. There are different jeans that are always in style and you can customize them," Mowbray said.
"I think it's about feeling good about yourself. That's why our slogan is "Find your peace".
Funky Zebras – 3565 Middle Rd.
For those looking for new ways to stay cool this summer, The Funky Zebras owner Heather Yoerger loves clothing brand Lulu-B. This colorful brand uses a stretchy, swimsuit-like material that's both functional and fashionable.
"It's stretchy, comfortable, lightweight. And it's SPF 50," Yoerger said. It is perfect for outdoor activities like golf, hiking or tennis.
Small handbags are popular right now, but if you're spending a lot of your summer outdoors, consider using a cute backpack instead. You never know what you might need when you have a busy summer, and a backpack can carry all of your supplies much more easily than a handbag. Also, most stores and boutiques carry fun and colorful backpacks rather than the ones you can take to school.
Yoerger also recommends investing in a nice beach bag to keep your items cool and safe. She's seen a variety of them, from the classic wicker to the cross body.
"These are kind of a throwback, and you can also use them as a handbag," she said.
Incorporating retro pieces into your wardrobe has never been easier. All decades are currently used in all types of clothing. You no longer have to stick to one or two popular trends. Everything is fine. Yoerger says clothes don't even have to match perfectly anymore.
"Old-fashioned dresses are coming back. Puff sleeves, ruffles," she said. "I also see a lot of aviator sunglasses coming back, like those from Top Gun. the lower end of the bell [jeans] are popular too.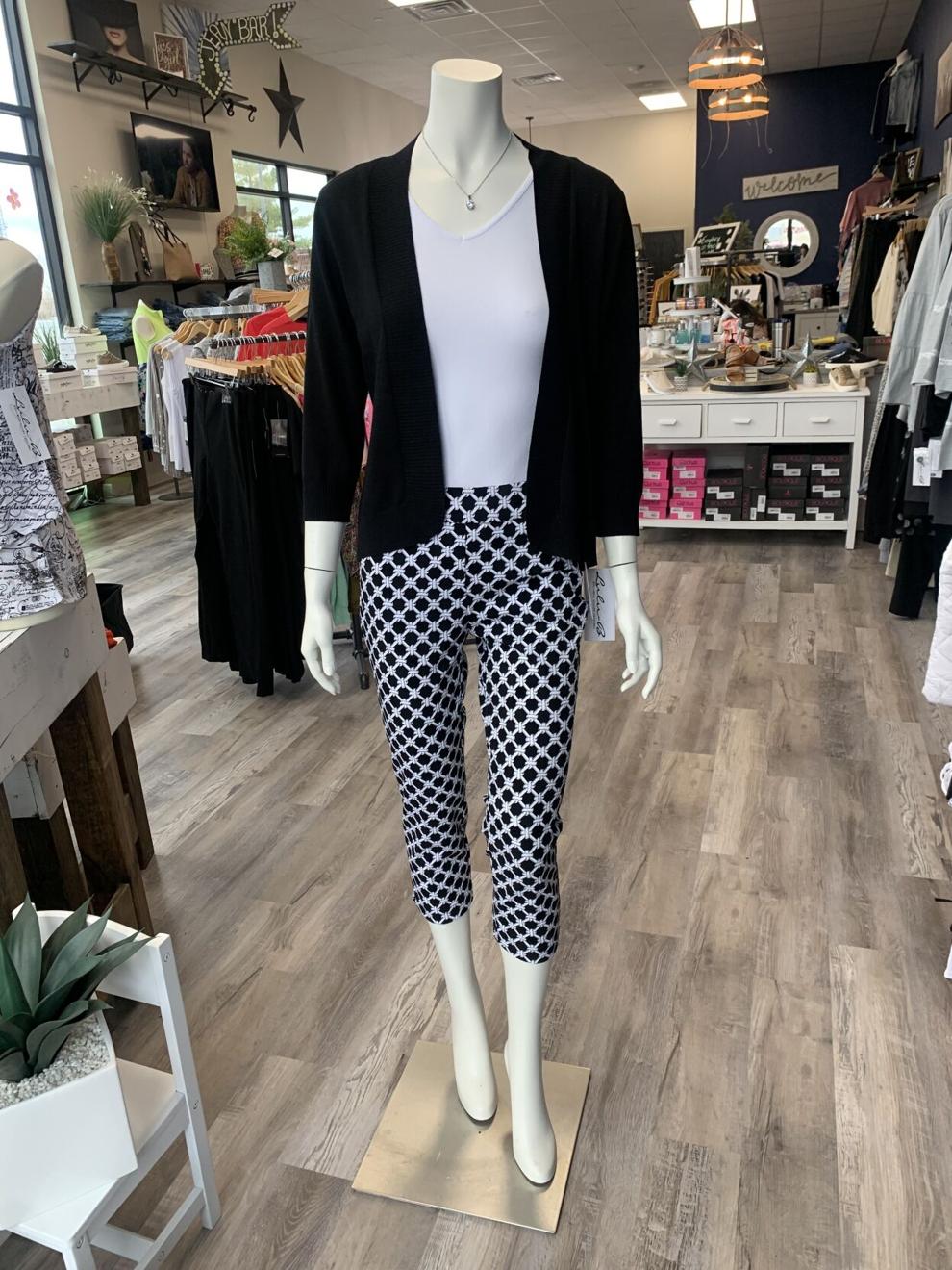 Yoerger pointed out that the fashion theme this summer was comfort. She encouraged everyone to look for clothes that help them feel good about their bodies, whether it's slip-on shoes that don't kill feet or lightweight cardigans that can be layered.
"You have to be comfortable. Being comfortable in your own body is important, but clothing should also fit well. People just have to do what they want to do. »