If hiking is your favorite pastime and you want to take your kids with you to have a good time, keep reading. Family hiking is incredibly rewarding. You will teach your children to preserve the wilderness and to love nature. Not to mention the fact that you will be with your family in a healthy environment. If that sounds like you, read our essential tips for a first hike with your kids.
1. Keep it easy
As this is your first time taking the kids hiking, I strongly advise you to keep quiet. Hikes that are too long or too strenuous should be avoided the first few times. Instead, choose a trail that's slightly shorter, but where the kids might see something unusual, like a waterfall, lake, or stream. It's also important that you establish rest stops, where you can all take a break and enjoy the natural wonders around you. Children will definitely enjoy this.
2. Dress for success
The key to success for new hikers is to dress in layers – it's always easier to take something off when it's too hot. I always make sure to have rain gear in my backpack as they are perfect for wet and windy weather. Other than that, proper shoes are a must, and these depend on the terrain. It's always a good idea to bring a change of clothes and another pair of shoes for your children, as they can get very wet and muddy during your adventure.
3. Warn them about poisonous berries and plants
As you already know, there are many unknown plants and different types of berries that may seem edible, but they are often poisonous. For this reason, you should familiarize yourself with these before setting foot in the woods – and so should your children. It is essential to point fingers and say that these should not be touched or picked.
4. Bring plenty of snacks
As soon as you notice your kids are tired or uninterested, stop and offer them snacks from your backpack – they'll perk up right away! Just be sure to bring healthy foods, such as fresh fruits and vegetables that you have washed and sliced ​​beforehand. Granola bars can also be handy, as well as mixed nuts and raisins. Apart from that, water is also highly recommended as it will help all of you to cool off and continue your hiking adventure with ease. Place two bottles in the side pockets of your backpack and voila!
5. Sun and bug protection essentials
Last but not least, sun and insect protection products are as important as anything mentioned above, because you absolutely want to avoid insect bites and sunburn, right? I always have my Ultraceuticals sunscreen with me when hiking with the kids. I like it because it provides both UVA and UVB protection. The SPF 50+ is more than welcome when it comes to children simply because their skin is still too sensitive and prone to sunburn if left unprotected. The same goes for protection against insects – a cream or spray is strongly required when going out into the wild, as this will prevent bites and scratches later on.
6. Whistle your kids
The chances of your child getting lost are next to none, but if they get separated, make sure they wear a whistle. They can blow their whistle to alert you to their location.
As you can see, there are a lot of things you need to take care of before embarking on a new adventure experience: hiking with your kids. While that may seem like too much, trust me, it's not. Your children will quickly get used to spending time in nature, and you will all enjoy it to the fullest together, no doubt!
Hiking with Kids FAQs
Over the years I have received the same questions quite often, I decided to add a frequently asked questions section to this post.
What is the best hiking stroller?
I've hiked with a stroller, but it wasn't your typical stroller. I used a bike trailer which could also be used as a stroller during hikes. These trailers are lightweight and their ability to move over different types of terrain is much better than any stroller. It's wider than most strollers, so keep that in mind before you take it on a trail!
More often I walked without a stroller. In the area where I live, the trails sometimes have steps or narrow to use a stroller. In these cases, I usually kept a child in a backpack on my back. When the children were super small baby carrier backpack I could wear the hike, that was my destination.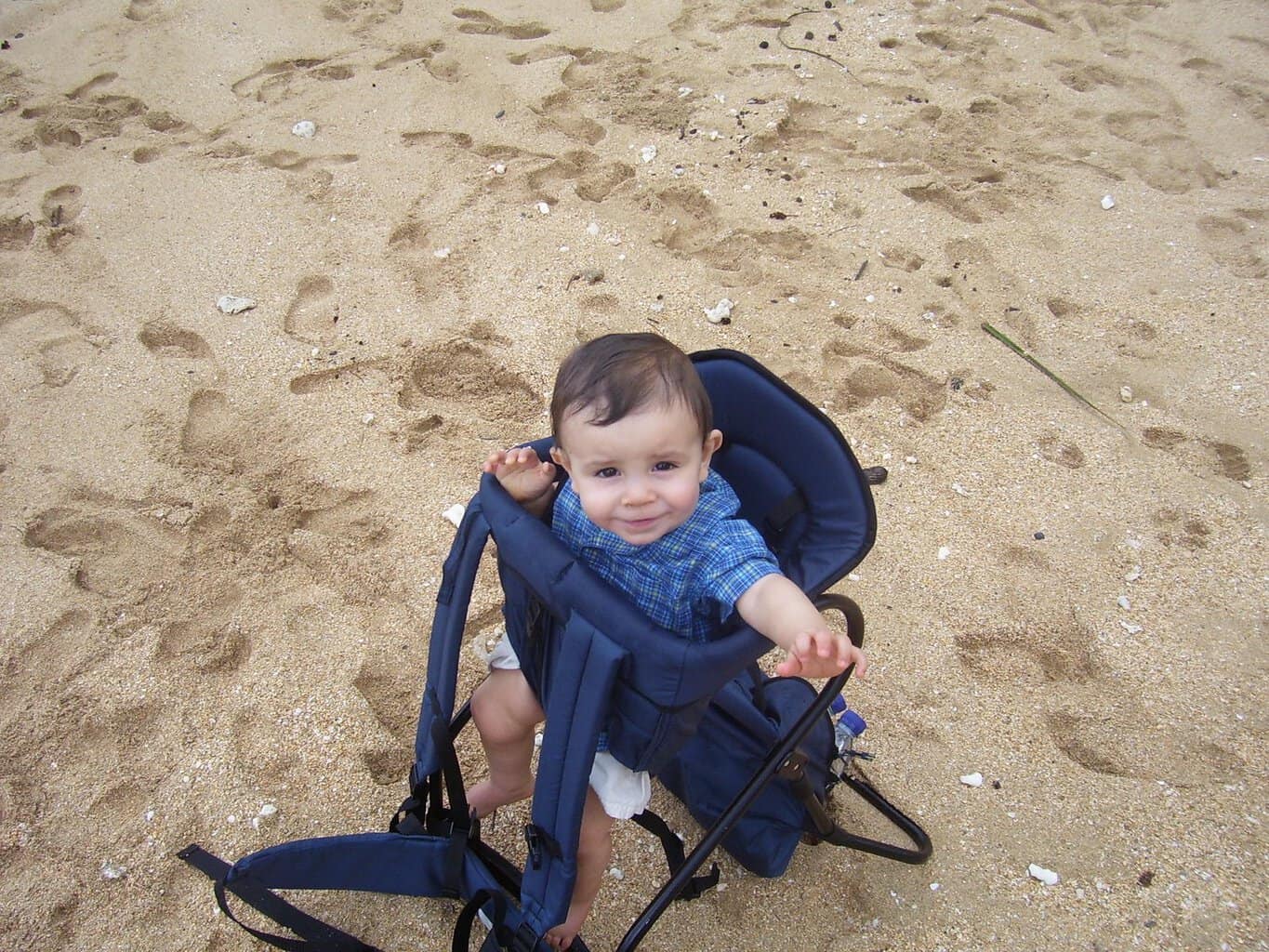 This post was contributed by Zara Lewis. Zara is a mother of two babies and a puppy, passionate about travelling, hiking, biking and yoga. She loves to write about things that are part of her life and that inspire her, mainly healthy lifestyle, fashion and beauty topics. Zara is a regular contributor to highstylelife.com.
This article was originally published on mommytravels.net.
follow on instagram.