Chiefs and residents of Asogli State in Ho Municipality of the Volta Region inaugurated the 2022 edition of Te Za (Yam Festival), with a trek up Adaklu Mountain.
The hiking expedition was Te Za's first activity after the festival was suspended for 3 years due to the coronavirus outbreak.
Thousands of people, including residents and revelers, flooded into Adaklu Tsrefe town to join the trek and have fun with friends and families.
One would spend about 1.5 hours, on average, hiking to the top of Adaklu Mountain, which is 580 meters above sea level.
Adaklu Mountain Tour Guide Leader Sammy expressed his excitement for the event; adding that it has already created jobs for a few young people who have been recruited to help tourists climb the mountain with ease and ensure their safety.
"We woke up around 4am and have been working since then. I think about 2,000 people tried to climb the mountain, but not all of them made it to the top," he said in a sunset interview.
Adzasu Mawunyo, who was able to climb to the top, explained how excited he was to "conquer the mountain" once again after 10 years.
"It was a little stressful, but because I wanted to get to the top, I persevered and achieved my goal.
I used an hour and a half to reach the top. My thighs and entire legs hurt. But it's a good feeling, a good form of exercise for the body," he said.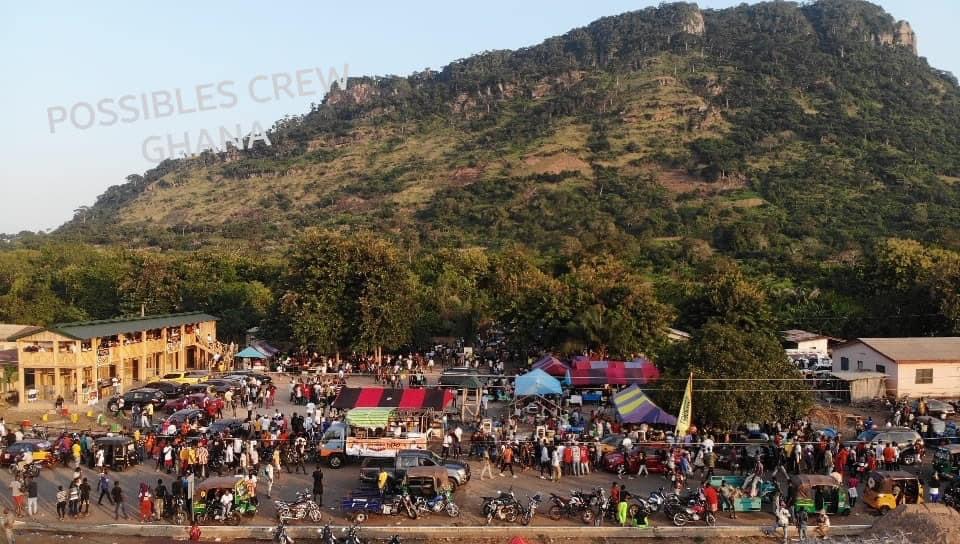 His friend Michael gave up halfway through the trip.
"I was only able to do about half of the trip. Climbing the mountain was stressful so I came back," he said.
There were amusement parks at both locations for those climbing to rest and re-energize.
DJ Karanja and DJ Cantona from Volta entertained guests with great music at the foot of Adaklu mountain.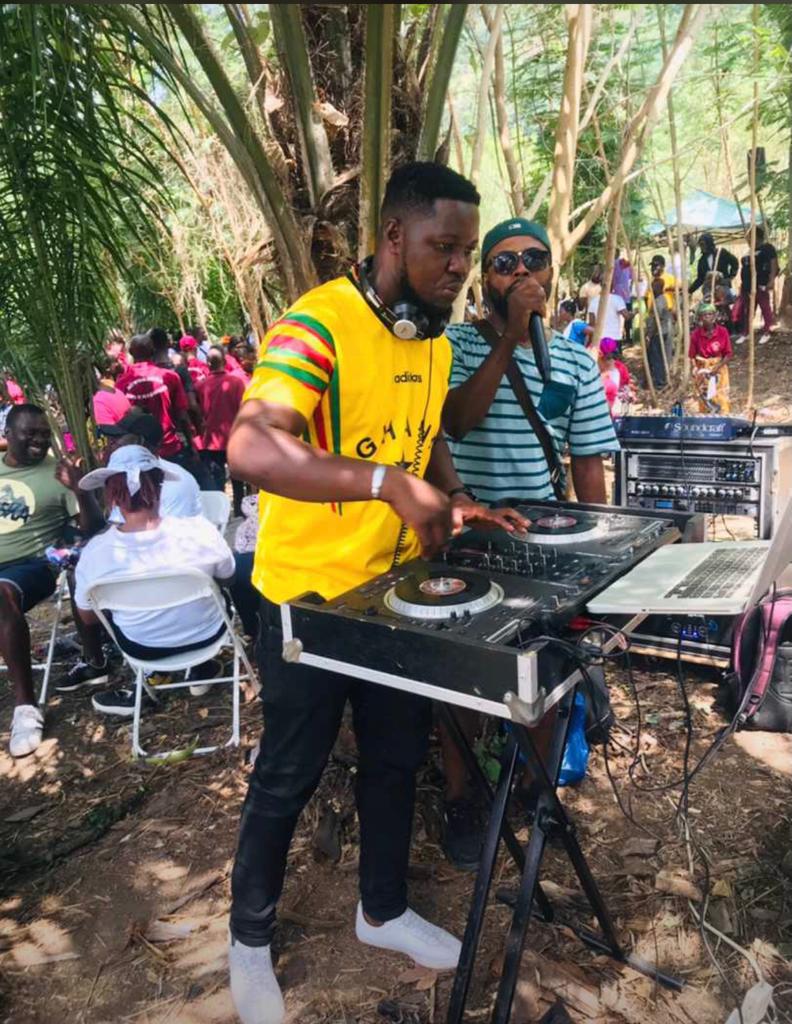 Ensembles also performed Borborbor, Kpanlogo and other traditional dances to the admiration of patrons, most of whom couldn't help but join in the dancing.
A food and drink bazaar was set up where various local specialties were served.
"We saw the opportunity and decided to take advantage of it and make sales. We serve all types of drinks and 'Joseph' [cat meat] with gari.
Sales have been good but the festival needs a boost from the government to make it one of the best in Africa," said Fred, an entrepreneur.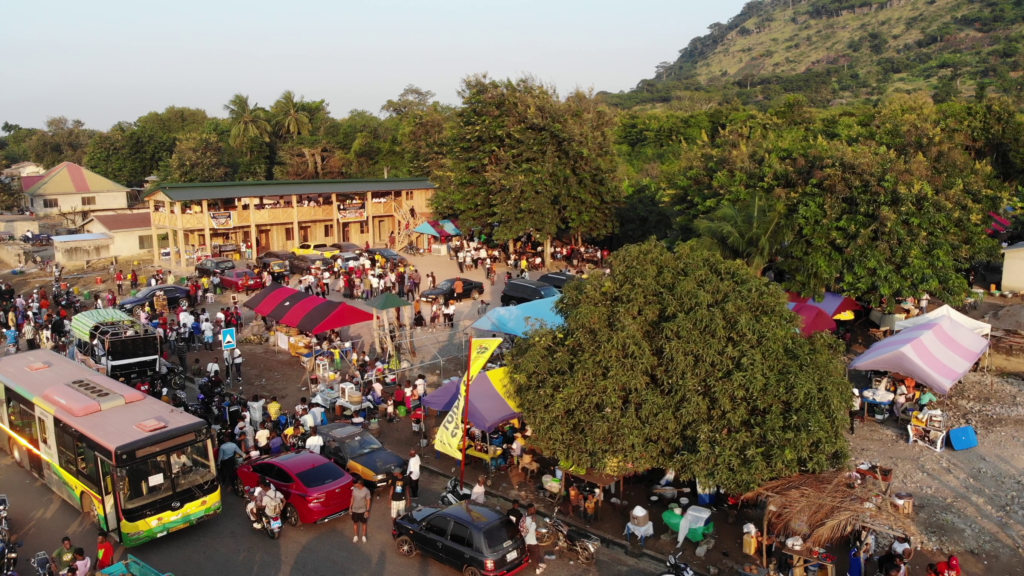 A resident of Ho, known as Chief Kowa, described the past three years as boring as the Te Za celebration was suspended.
"We are happy that the 2022 festival is here and we are performing at Adaklu Mountain," he exclaimed.
He suggested adding some fun activities to hiking, including paragliding, hence his appeal to investors "to turn their eyes to the Volta region" where business opportunities abound.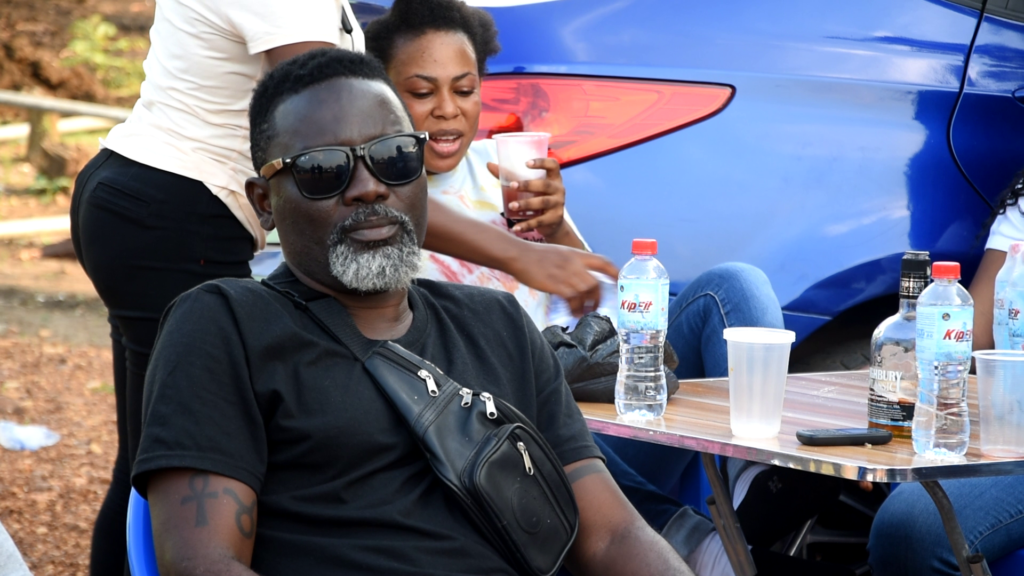 An Asofofia (warlord) from Asogli State, Togbe Dzomatsi II, said that the large number of people who participated in the first activity of Te Za 2022 shows how enthusiastic people are about the festival.
He said the Traditional Council of Asogli seeks to use the festival to promote tourism in the enclave to enhance the region's socio-economic development.
"This mountain hike is one of the ways to promote tourism in the region, letting people know that we also have places they can visit.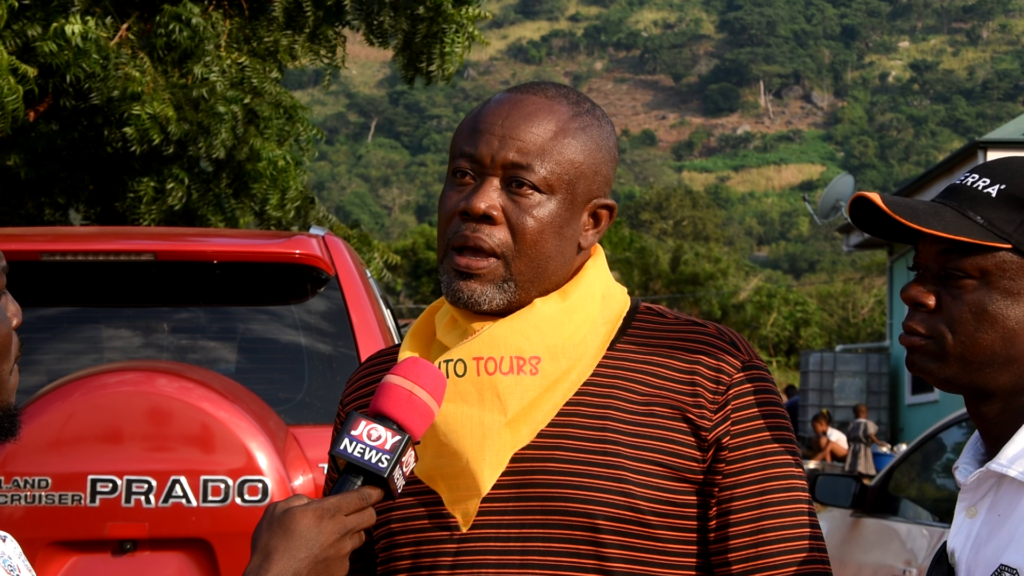 We have a big one coming on September 2, which is the welcome of the new yam and no one would want to miss that, it will be a wonderful sight to see," he happily added.
Togbe Dzomatsi II invited revelers from around the world to visit Ho in August and September to witness the customs and traditions of Asogli State as they celebrate Te Za, in glamor and style.
He, however, warned disbelievers who would perpetuate "vices or crimes" to nullify such decisions and not spoil the celebrations.